Bjørgebu Hytter and Caravan are located in one of the most beautiful mountain areas at the foot of Rondane National Park. From Sugarloaf mountain which is located three kilometers from the camping, you look directly into three national parks: Jotunheimen, Dovrefjell and the fairest of them all -
Rondane
. This place is ideal for backpackers who want to enjoy an exciting trip with a
easy tent camping
and nature.
First goal
The tour starts early in the morning in July from Gujrat. We drive E6 until we get to Kvam which is 280 km, and less than four hours by car from Oslo. Our goal was Bjørgebu Hytter and Caravan, where unique nature experiences are waiting. The campground has a fantastic location, close to a lot of wonderful mountain scenery. Whether you like to go short or long walks in the mountains, fishing in mountain lakes, or perhaps in a small river, you have many opportunities in the vicinity.
Sugarloaf Mountain
The large mountain tours we did not take this time, but a ride on a total of six km from Bjørgebu camping was fun. Up here, the reward is a breathtaking view where you can look directly into the three national parks which are: Jotunheimen, Dovrefjell and perhaps the most beautiful of them all, Rondane.
The three mountain groups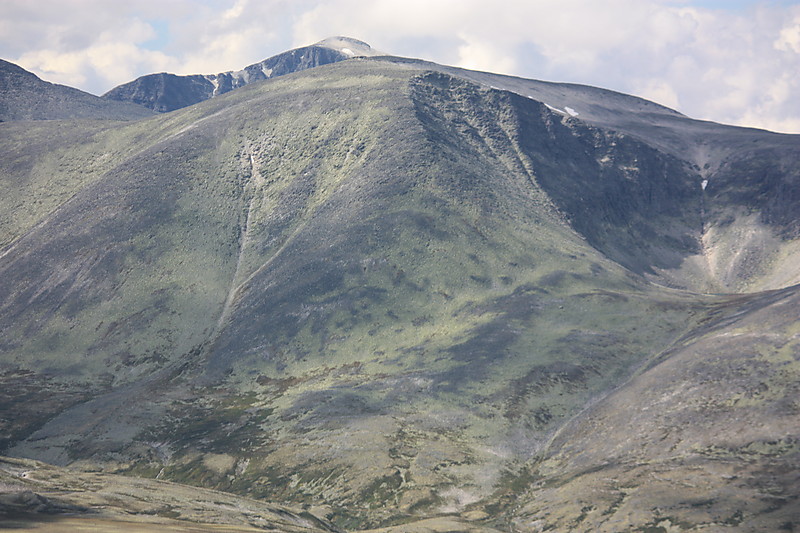 Rondane is a magnificent mountain range. It is centrally located and is an important walking area for large parts of southern Norway. It is divided into three marked mountain groups, all with peaks of over 2,000 meters. To the east lies
Rondvasshøgde
with Storronden and Rondslottet, the highest of all - 2178 meters above sea level. To the west lies
Smiubelgen
with the lofty Veslesmeden, Storsmeden and Trolltinden, bound together by narrow ribbons.
Rondvatnet
lies between these wild mountains. The third group, separated from Rondvasshøgde and Rondslottet of the deep Lang Ravenous Valley, is Høgronden, Midtronden and Digerronden, in the northeast.
Activities
When people get tired of hiking, and summer is hot - then Orvillingen is a good place to go. The water is only five minutes away from the camp site and here are good opportunities to cool down after a long walk in the mountains. This is a wonderful swimming spot and one of the best trout lakes in the county. Bjørgebu has acquired a dock here, so in the summer, it is possible to rent a boat. If you would like to try your luck, you can buy a fishing license at the campsite. Within Orvillingen is a larger water, called Pine Lake. This is also a good fishing lake for trout and char. The area is also a paradise for those who like to ride leisurely walks in the woods and mountains. It is only you who sets the limits to the level of activity here on Bjørgebu, because there are so many possibilities. If you want to ride, for example, arranges Sulseter Rideleir riding tours from Sødorp mountain and over Peer Gynt road and into the area where the camp is located. There are also horseback rides into Rondane.
Fire
When we got up in July last year, it was a pitiful sight. The main building burned to the ground in June. Bjørgebu were refurbished in winter 2013, at Easter time they opened a new eatery called Bjørgebu Aromateri. The diner is well attended by both mountain people and rural people in Kvam, and is a positive contribution to the industry in the mountains. The main building will be rebuilt and is scheduled for completion in autumn 2014. In this building, they will continue operations as it was earlier, with a pleasant coffee facilities, where they will be selling hot dishes, cold food and staple foods. There will be big, as before, where they will display both ski races and football matches. There will be also all serving rights. If you have an exhausting day in the mountains and want to enjoy the tranquility, you can order hot food and have it delivered in the camper or caravan. In the basement of this main building, there is also a brand new and nice piping.
Winter
Besides summer and autumn, winter also offers an incredible number of activities. In winter, it is also possible to be part of snowshoeing, with barbecues and cuddle afterward. Pine Lake is known for good fishing for char in winter. So if you are fond of ice fishing, hike up to Bjørgebu.
Facts about Rondane
The nation's first national park was created in Rondane in 1962 and expanded to 963 square kilometers in 2003, when also the new Dovre National Park (289 km2) was established north of the area. Along with new landscapes they form a continuous protected area from Ringebufjellet to Hjerkinn. Rondane National Park is a distinctly highland area with ten peaks over 2,000 meters. In the central areas there are clear traces of the Ice Age, where the landscape got its characteristic shape with high peaks. In the mountains grazing reindeer. The climate is dry. Along nation park is National Tourist Rondane, which follows the border between the Rondane massif and has a well-preserved cultural landscape with picturesque farms. Distances: Oslo - Bjørgebu 280 km via E6 Bergen - Bjørgebu 510 km via E39 and Rv15 Kristiansand - Bjørgebu 640 km via E18 and E6 Good starting points: Rondane: Mysusæter, Høvringen, Hjerkinn, Grimsdalen, Dørålseter, Straumbu and Ronde farmstead. Alvdal Vestfjell: Atnbrua cafe, Straumbui, Flat Seats and Kvislåseter